Attorneys Mishandling Escrow and Trust Account Funds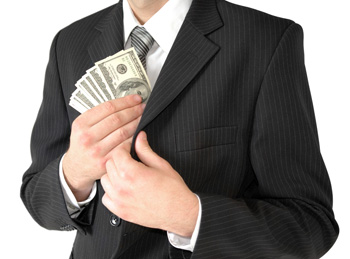 Of all legal and ethical requirements imposed upon attorneys, perhaps the most unforgiving and strictly applied penalties for misconduct relate to misuse of funds in attorney escrow accounts or trust accounts.
Attorneys are required by their licensing authority and the law to use meticulous care and pay out funds held in an escrow or trust account in strict compliance with an escrow agreement, trust agreement, or instructions from their client. Attorney trust and escrow accounts must be in an approved FDIC insured financial institution. Occasionally, Georgia lawyers mistakenly or intentionally pay funds out of their escrow or trust account that should not have been paid.
Client funds are routinely paid into attorney escrow and trust accounts as part of a transaction or in the settlement of a lawsuit. A few examples of scenarios in which funds are paid into attorney escrow or trust accounts are as follows:
The parties to an investment transaction, such as the private equity financing of a company, might agree to wire transfer their funds to an attorney to hold in escrow until all conditions set forth in the parties' contract are fulfilled. Problems occur when the attorney releases the funds from the account before all conditions are met, or the parties to the transaction disagree on what conditions should be met or whether the conditions have been fulfilled.

In the settlement of a medical malpractice case, the insurance company of the defendant doctor or hospital might send a check to the plaintiff's attorney for the total amount of the settlement. The attorney can then deposit the funds into his trust account and disburse the appropriate amount to himself for his fees, to third persons for expenses owed (e.g., experts and court reporters), and the remainder to the client. Problems can occur when the attorney and client do not have a clear agreement on how to allocate the funds.
An attorney or law firm that takes a lackadaisical attitude with regard to payout of escrowed funds or trust funds, or fails to strictly comply with the corresponding agreement, may be sued for legal malpractice, breach of fiduciary duty, conversion, and other claims. The misuse of escrowed or trust funds may result in an ethics charge at the State Bar of Georgia against the attorney who was responsible for the funds, with discipline as severe as loss of his or her license to practice law. The misappropriation or theft of such funds may also result in criminal prosecution of the attorney. Even when the attorney holds funds in an escrow or trust account for the benefit of a person who is not in an attorney/client relationship with the attorney, the attorney still owes fiduciary duties as escrow agent to the person who is entitled to the funds and must still comply with ethical rules.
Clients should pay careful attention to all agreement provisions regarding escrow accounts and trust accounts. If any such agreement has been violated, clients should promptly seek legal advice from an experienced Georgia legal malpractice attorney.
If you are involved in a legal matter in which an escrow account or trust account is at issue, contact the experienced lawyer misconduct attorneys of Schklar & Heim, LLC at (404) 888-0100.