Piercing the Corporate Veil: The Importance of Observing Business Formalities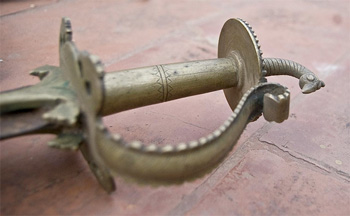 Many businesses in Georgia have created legal entities under which they do business, such as corporations, LLCs, L.P.s, P.C.s, and LLPs. Although the type of entity used by each business varies depending upon potential tax benefits and other business and legal considerations, the predominant reason for using a nonhuman legal entity to do business is to protect against personal liability for business debts. Moreover, businesses that sell a variety of products and services, do business in different jurisdictions, or generate revenue in a variety of ways often separate their businesses into many related entities or subsidiaries of a parent corporation to protect the strong revenue generating operations from debts incurred by the underperforming operations.
However, simply creating legal entities to do business is not enough to protect against personal liability or the liability of related entities or subsidiaries from business debt. In Georgia, if a business owner or agent acts as the "alter ego" of the business entity, a court may "pierce the corporate veil" (i.e., disregard the corporate entity) and subject the owner or agent to personal liability for the debts, breaches of contract, and torts of the business entity. By the same token, if related entities and subsidiaries act as "alter egos" of one another, a court may "pierce the corporate veil" and subject the related entities and subsidiaries to liability for the debts, breaches of contract, and torts of one entity.
It is essential that all businesses observe business formalities. The business and affairs of each owner, agent, and entity must be kept separate. Small businesses that try to keep expenses down by not seeking the advice of an attorney when creating the business may incur a much larger expense later if business formalities are disregarded. Although "bet the company" litigation occasionally becomes necessary for the survival and/or success of businesses, such litigation should not bankrupt the business owners if the proper steps are taken to protect personal assets from business debts.
If your business is facing possible or actual litigation, contact the business litigation attorneys of Schklar & Heim, LLC at (404) 888-0100. We have successfully litigated some of the most complex business disputes in Georgia, and we represent clients across the state, including Atlanta, Dalton, Johns Creek, and Waycross.