What is the Difference Between an Investment Adviser and a Broker, and Why Does it Matter?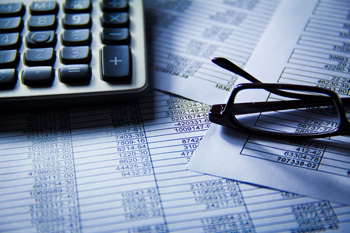 When you hire a financial professional to manage and invest your money in securities, you may have your own expectations of what that professional is required to do for you. The financial professional may even make oral representations to you of what he or she will do for you. Regardless of your expectations, the law defines what duties financial professionals owe to you. The written contract you sign with your financial professional may further define what duties he or she owes you. Such written contracts often limit the duties financial professionals owe their clients so that the duties owed are inferior to those which are granted by the law and may be very different from what was orally promised. The two most common types of financial professionals who deal with securities are investment advisers and brokers.
What is an Investment Adviser?
An investment adviser is generally any entity or person who, for compensation, engages in the business of advising others, either directly or through publications or writings, as to the value of securities or as to the advisability of investing in, purchasing, or selling securities. Investment advisers are commonly large financial entities. The law creates exceptions to the general definition of investment adviser. For example, an accountant, who also happens to give a few clients advice on stocks, might not be an investment adviser, and might owe different duties to his or her clients.
What Duties Does an Investment Adviser Owe to Clients?
Investment advisers owe fiduciary duties to their clients (i.e., the duty of utmost good faith and fair dealing). For example, an investment adviser is required to:
Act primarily for the benefit of its client.
Not defraud or deceive any client or prospective client.
Diligently supervise its employees and representatives.
Not advise the client to purchase, sell, or exchange any security without reasonable grounds to believe that the recommendation is suitable for the client.
Not sell to or purchase from its client securities for the benefit of the investment adviser's own account without the appropriate written disclosure. An investment adviser has a conflict of interest with a client when it engages in transactions with the client. Imagine that an Atlanta investment adviser advises its client to purchase Lehman Brothers stock, expecting that Lehman Brothers may soon collapse, simply because the investment adviser wants to get rid of all Lehman Brothers stock from the investment adviser's own account. The law does not allow such self-dealing and fraud by an investment adviser.
The law further offers some protection to clients by specifying and limiting which provisions investment advisers may have in their contracts with clients. The law further requires investment advisers to maintain client records for a longer period than brokers. By no means is this an exhaustive list of duties investment advisers owe clients. The law in this area is quite complex.
What is a Broker?
A broker is any entity or person engaged in the business of effecting transactions in securities for the account of others. The primary difference between a broker and an investment adviser is that a broker does not receive special compensation for investment advice. In other words, an investment adviser is paid to provide clients with investment advice, while a broker is not. A broker typically earns commissions each time the broker buys or sells securities for the client. Like investment advisers, brokers are commonly large financial entities. In fact, many financial entities act as brokers for some clients and as investment advisers for other clients, and they may act as brokers for clients on some accounts and as investment advisers for the same clients on other accounts. A single entity or person may also act as both broker and investment adviser and collect both commissions and advisory fees.
What Duties Does a Broker Owe to Clients?
Brokers owe their clients a number of duties, but not as many as investment advisers. For example, a broker must:
Make suitable recommendations to its clients, if it makes any recommendations at all.
Promptly execute orders from clients to buy or sell securities.
Disclose conflicts of interest to its clients.
Charge its clients reasonable commissions based on prevailing market standards.
Unlike investment advisers, brokers usually have no obligation to provide ongoing advice to their clients and are not obligated to monitor their clients' accounts. In other words, clients typically cannot depend on their brokers to monitor their accounts and advise them on when to buy or sell securities.
Why Does the Distinction Between Investment Adviser and Broker Matter?
Investment advisers are held to a higher standard than brokers under the law, because investment advisers give their clients investment advice, and clients pay for that advice. Brokers have traditionally just bought and sold securities on behalf of their clients, without any expectation by the clients that brokers will give them investment advice. However, the roles of investment advisers and brokers have become blurred as more and more brokers give their clients investment advice.
Common names for investment advisers include asset managers, investment counselors, investment managers, portfolio managers, and wealth managers. Brokers are sometimes called brokerage firms. Financial professionals often misleadingly call themselves financial advisers, financial consultants, or financial planners, making it unclear as to whether the professional is an investment adviser or a broker.
Typically, the written contract signed by the client defines whether the financial professional is an investment adviser or a broker. However, a person defined as a broker in the contract may still be an investment adviser if that person actually charges the client a special fee for investment advice. It is important for a client to make sure that the contract is clear as to whether the financial professional is an investment adviser, a broker, or both. It is also important for a client to make sure that all significant oral representations made by the financial professional are in the written contract. If the client is relying on the investment advice of the financial professional, it is usually best for that professional to be an investment adviser, so that the client has better protection under the law. If the client is a sophisticated investor and does not want the financial professional's advice or to pay for that advice, then the client might be best suited with a broker.
Experienced Securities Litigation Attorneys
If you believe that your investment adviser or broker has breached its duties to you, contact the experienced securities litigation attorneys of Schklar & Heim, LLC at (404) 888-0100.